Community Programming & Resources
Connect with EOP this Fall!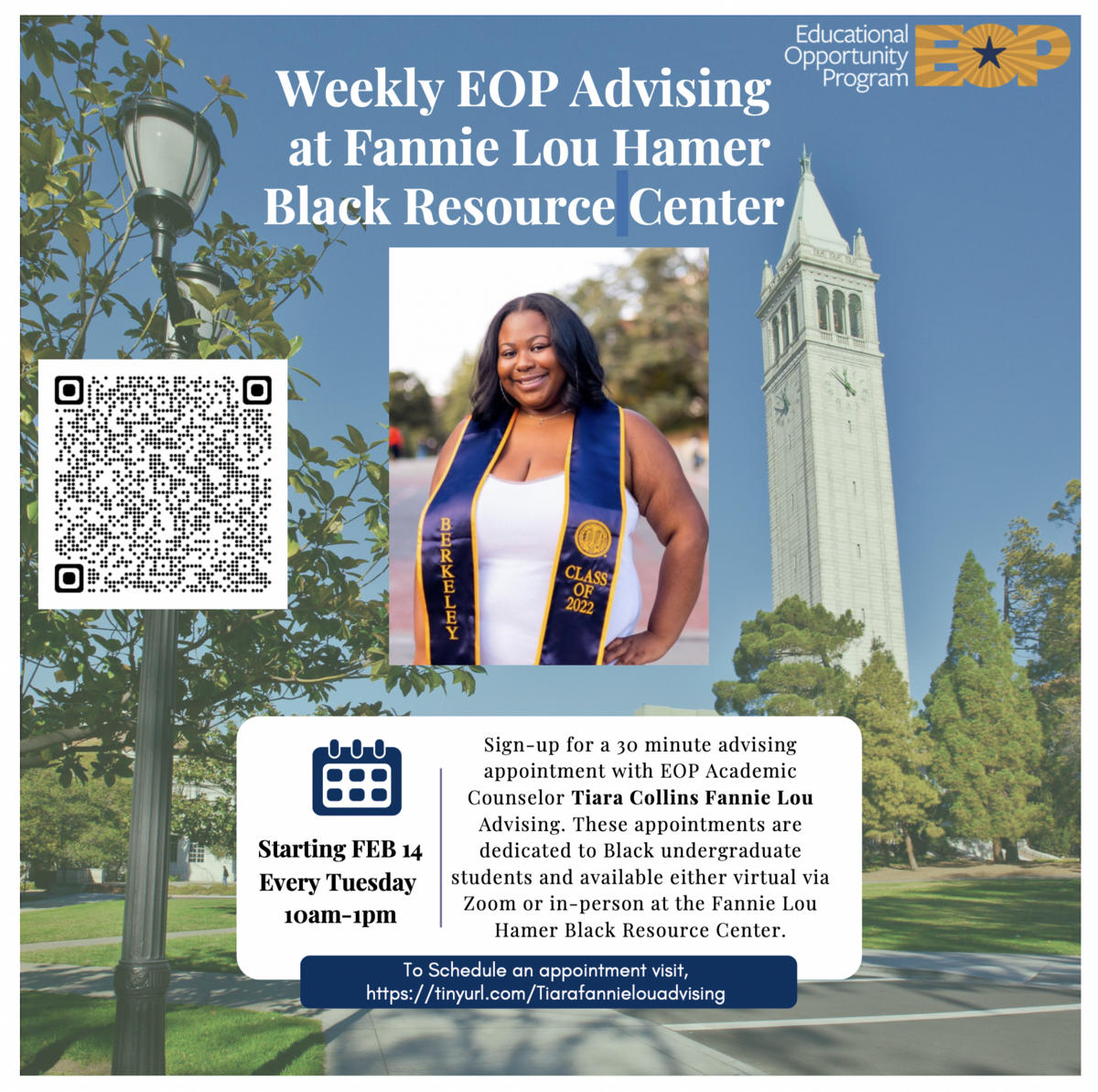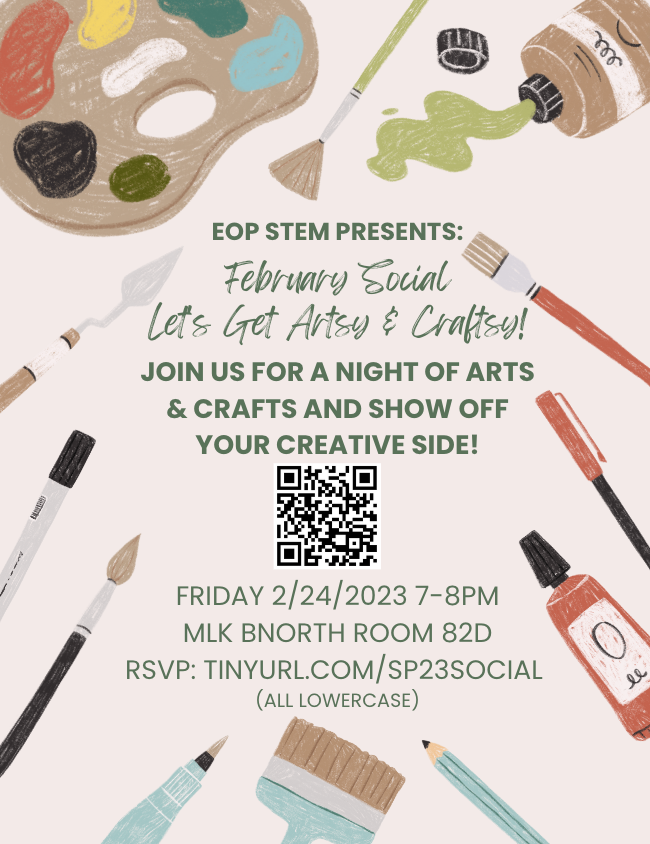 PEER ACADEMIC COUNSELING
Our trained Peer Academic Counselors (PACs) are current students who are highly knowledgeable about topics including: academic planning, financial aid, housing and navigating campus resources. Their expertise guides students in fostering community and belonging on campus. Connect with our PACs through their drop-in hours which will begin in July!
INTAKE TEAM
Let our Intake Team guide you through the many resources and services available to you! We are the first point of contact for EOP students and can guide you in learning more about our vast community. You can connect with our Intake Team through the EOP front office in 119 Chavez M-Th 10am-4pm.
ACADEMIC COUNSELING
Students can schedule an individual academic counseling session either virtually or in-person through the following options: 
1. Peer Academic Counseling drop-in advising is available Monday - Friday in our MLK BNorth community space on the bottom floor of the ASUC Student Union.

2) Same-day appointments are offered Monday-Thursday 10am-4pm and Friday 10am-1pm.  Students can sign-up here for a same-day appointment by logging in to your bCal account. Appointments become available at 9am everyday.  These appointments are on a first-come, first-serve basis and we encourage students to book at 9am. Limited in-person appointments are available each day.
3) Pre-Scheduled Appointments are available up to 2 weeks in advance and students are welcome to meet with any counselor of their choice. 

* Please note that if same-day appointments are booked for the day, they will open up again the following day at 9am*  beginning at 9am Monday-Friday.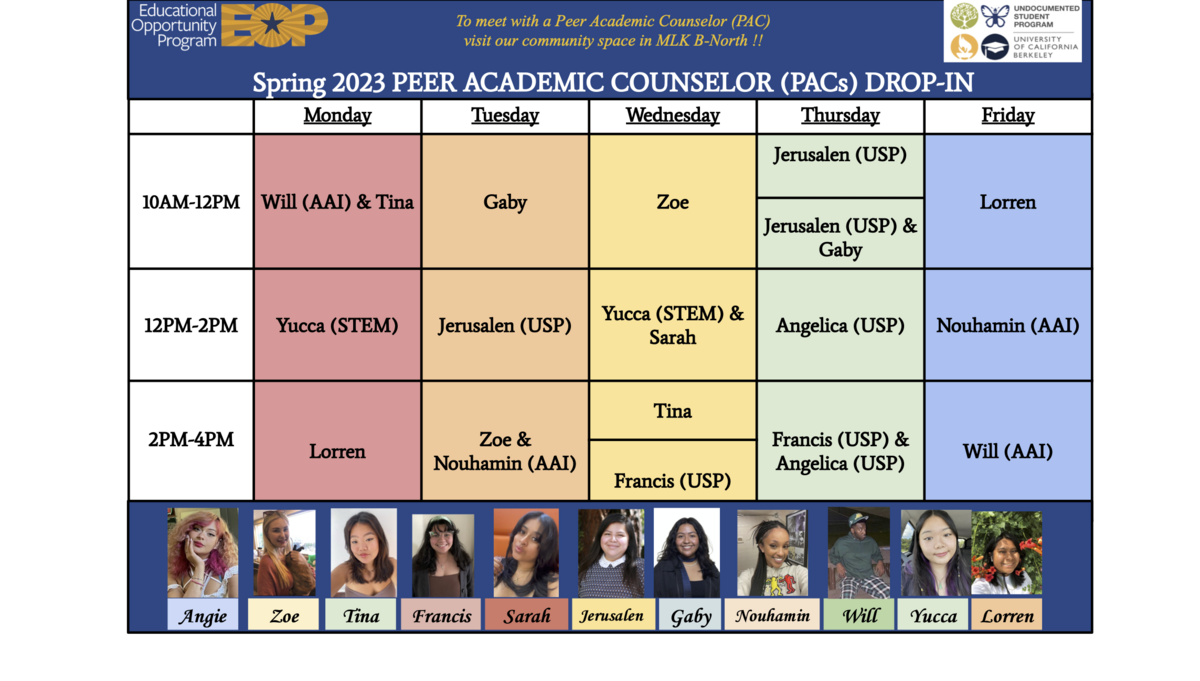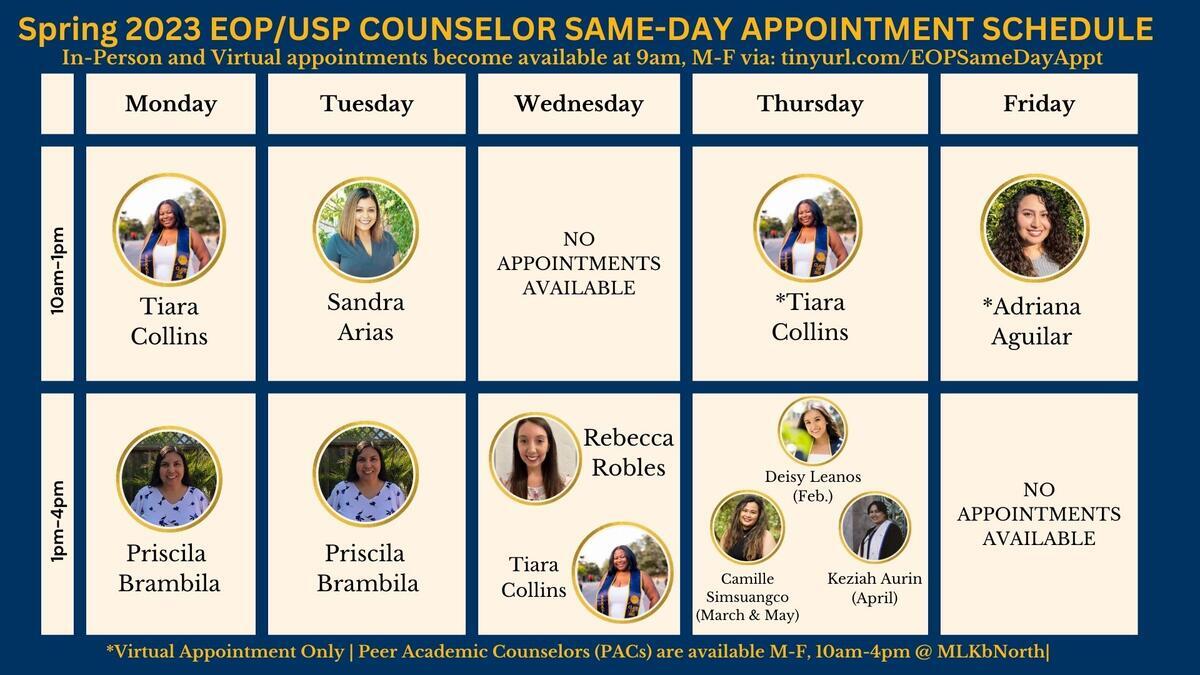 Navigating Your EOP In-Person Appointment
We have implemented new safety and risk mitigation protocols. Please review the information below and the section of our website, Navigating Your EOP Appointment, to learn more about our policies and practices.