Congratulations Golden Bears & Welcome to UC Berkeley!
All EOP students benefit from individualized academic counseling, targeted programming, and our extensive campus referral network. In addition, students who meet the "low-income" criteria are also offered the services and benefits listed under the financial assistance section of our website (including various grants and fee reductions).
You do not need to apply to UC Berkeley's EOP Program! You received a welcome message from us because you have been identified as a new admit who meets the criteria above.
We're traveling near & far to meet you! 

EOP will also be participating various transfer welcome receptions hosted by the Office of Undergraduate Admissions across California to personally welcome you and your family!  Find our EOP table to connect with EOP students and staff at the following events: 
May 6 - bridges Transfer Resource Fair
May 7 - Golden Bear Welcome
May 10 - Pasadena, CA
May 11 - Costa Mesa, CA
May 12 - San Diego, CA
May 15 - Sacramento, CA
Centers for Educational Equity & Excellence (CE3) 
Learn more about CE3 services and new admit events designed to to help you better understand the resources available to you at Berkeley as you navigate your decision process.
We encourage you to connect with CE3 programs who will be tabling at the following events:
April 27 - Cal Week (virtual)
May 7 - Golden Bear Welcome
Resources for Undocumented Students.
You belong here.
EOP partners with the Undocumented Student Program (USP) to support the unique needs of our students as they find community at Cal. USP provides Academic Counseling, Immigration Legal Support, Mental Health and Wellness Support, and Financial Support.
View the Undocumented Student Program website for more information about their services.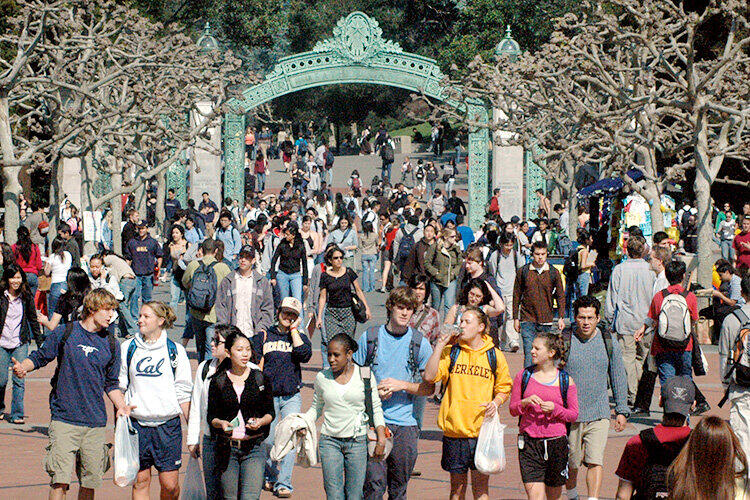 Connect with students of color through bridges!
bridges is a multicultural student led organization that strives to recruit underrepresented students of color into higher education at all levels, and are committed to providing resources to retain these students. They are comprised of 7 recruitment & retention centers or RRCs:
-Raices Recruitment & Retention Center (Raices)
-Mixed @ Berkeley Recruitment & Retention Center (MRRC)
-Black Recruitment & Retention Center (BRRC)
-Asian & Pacific Islander Recruitment & Retention Center (REACH!)
-Indigenous & Native Coalition Recruitment & Retention Center (INC)
-Pilipinx Academic & Student Services (PASS)
-Middle Eastern & North African Recruitment & Retention Center (MENA)