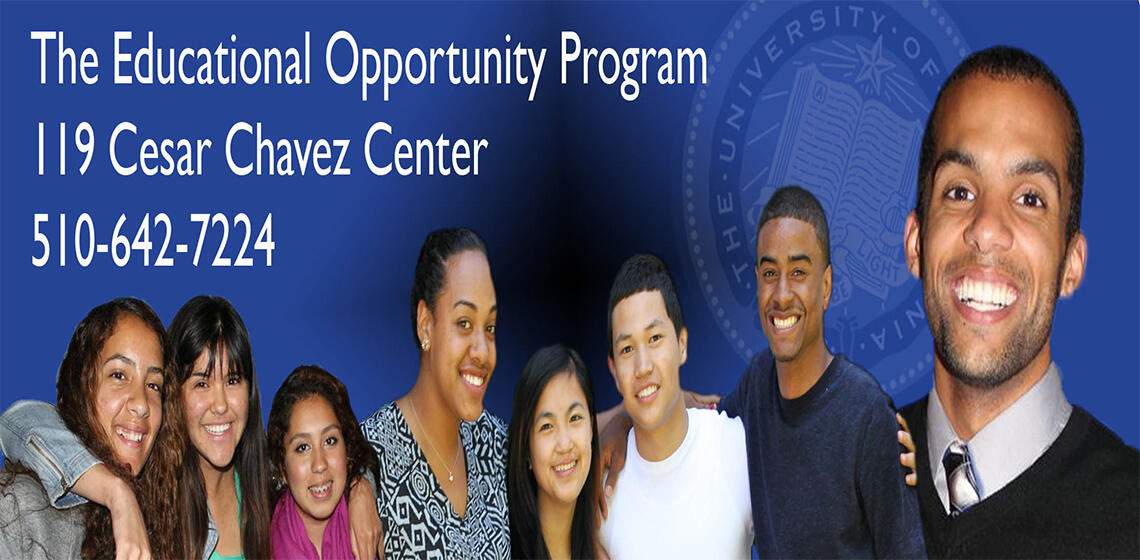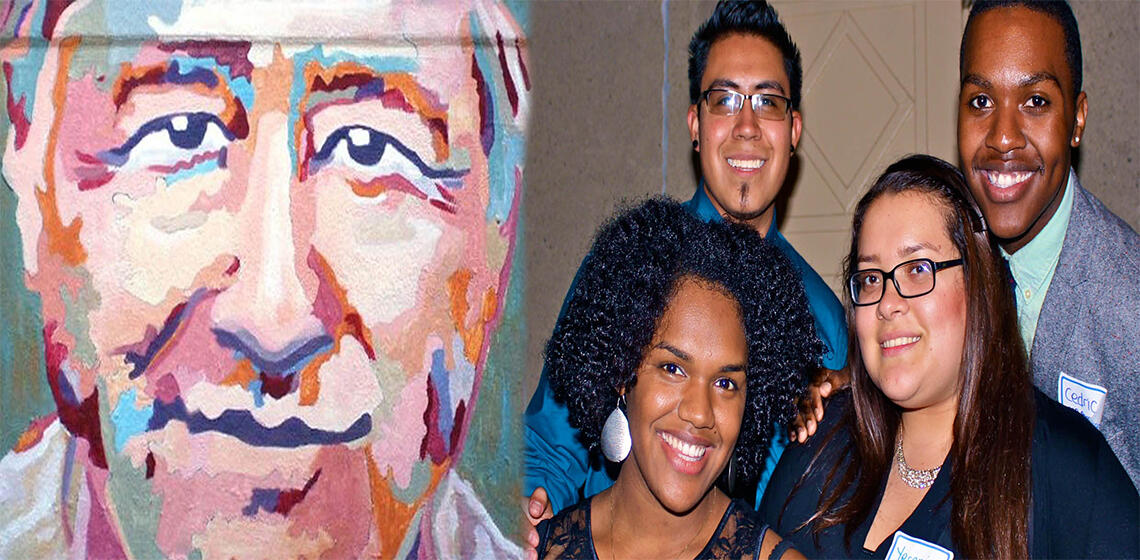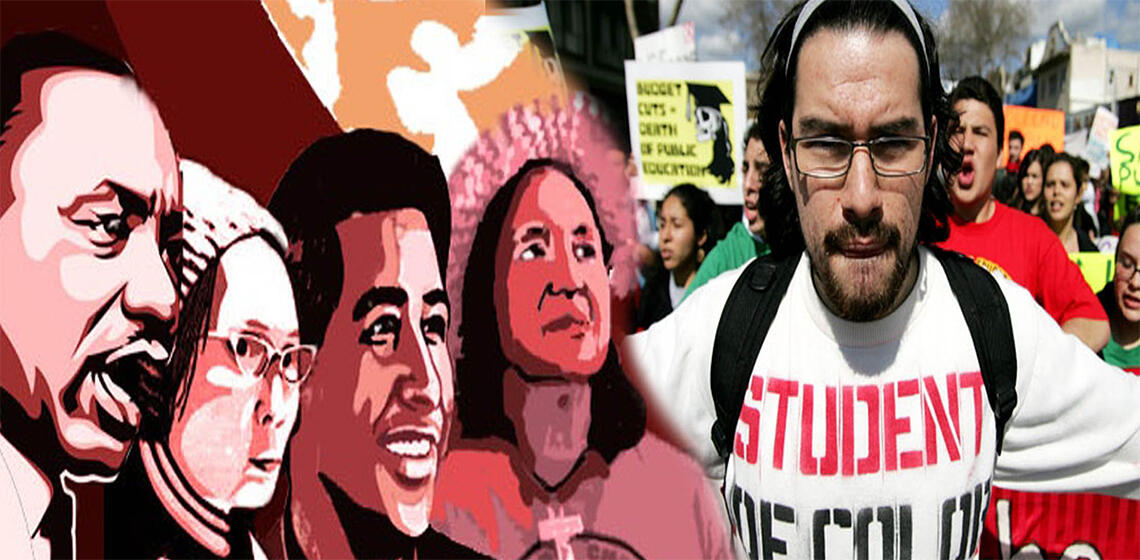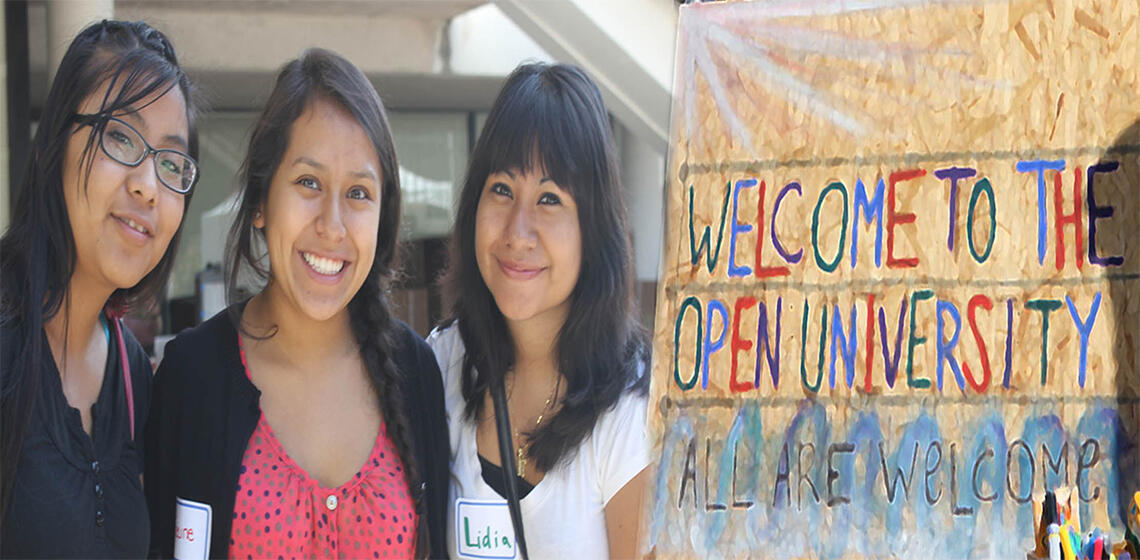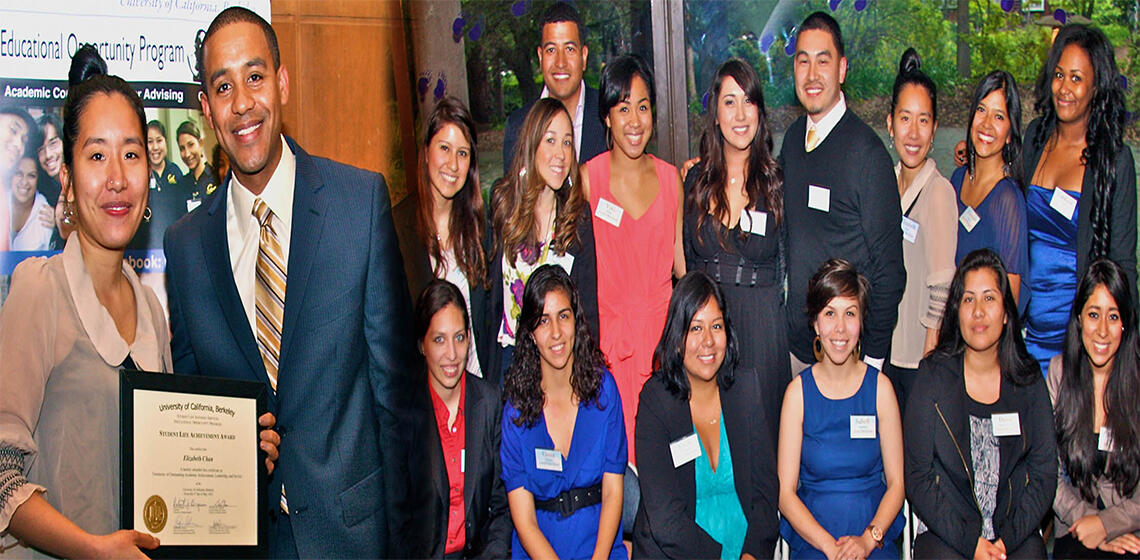 Delivering the Promise of Berkeley
For over 55 years, the Educational Opportunity Program at Berkeley has provided first generation, low-income, and underrepresented college students with the guidance and resources necessary to succeed at the best public university in the world.
EOP academic counselors and student staff work alongside amazing students who, despite their unique responsibilities and challenges, transform their lives through academic achievement and personal growth. EOP's individualized academic counseling, comprehensive support services, and extensive campus referral network help students develop the unique gifts and talents they each bring to the university while empowering them to achieve. 
Students can meet with an EOP Academic Counselor through our same-day appointments or by making a pre-scheduled appointment in advance (details below). For community presentations or tabling requests, please click here to complete our request form at least 2 weeks in advance of your event.
The Educational Opportunity Program (EOP) and Undocumented Student Program (USP) are deeply saddened by the longstanding history of tragic hate crimes and violence against the Asian, Asian American and Pacific Islander community (AAPI). We are dismayed by the cruel events that took place on March 16th and by the Anti-Asian acts of violence that have been on the rise and impacting the AAPI community in the last year. We are in collective solidarity with our AAPI communities, as attacks against one of us is an attack on all of us. 
While the horrendous murder of 8 individuals, 6 of which were Asian women, happened in Atlanta, it is not lost on us that over 700 hate crimes against the AAPI community have been documented here in the Bay Area and more than 3,800 nationally (source: Stop AAPI Hate National Report).  Violence against the AAPI community is inextricably linked to anti-Blackness and is rooted in white supremacy. We unequivocally condemn racism, xenophobia, misogyny and other ways through which white supremacy continues to cause harm to our communities. We further commit to the ongoing education and engagement of anti-racist and social justice values and practices. To you and all your loved ones, please stay safe and well. 
Additional Resources: 
Counseling and Psychological Services for Asian Pacific Islander Students (CAPS) is a listing of counselors who specialize in working with AAPI students. CAPS also hosts a weekly discussion and support space for AAPI students. Students are welcome to drop-in.

University Health Services has CAPS counselors that are available to support all students regardless of insurance plan. Hours: Monday - Friday 9 am – 5 pm via phone or Zoom. Call 510-642-9494 to schedule a phone appointment.

For urgent concerns, please call 510-642-9494 and ask to speak with an available counselor that day (although the Tang center is not open for drop-ins, counselors are available by phone to assess urgent needs and provide crisis intervention 
For after-hours support, please call (855) 817-5667 or use the crisis line resource at www.crisistextline.org - Text "HOME" to 741741 to connect with a crisis counselor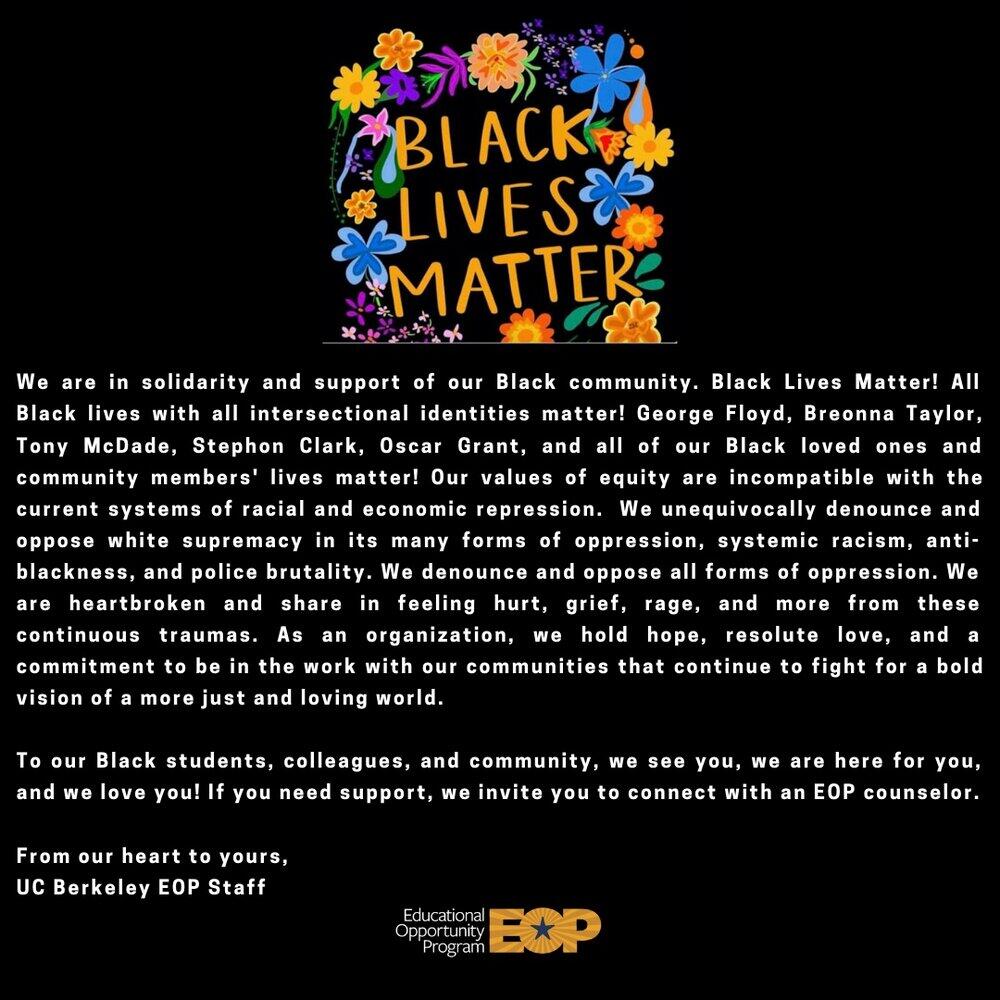 Visit our Virtual Community Space!
Need help getting started or navigating our resources? Let our dynamic student staff team assist you! Visit our Virtual Community Space to connect with our EOP/USP Intake Team & Peer Academic Counselors.
Click the button below to visit the Virtual Community Space or use the Zoom dial-in information below:
Meeting ID: 574 748 9506
One tap mobile +16699006833,,5747489506# US (San Jose) +12133388477, 5747489506# US (Los Angeles)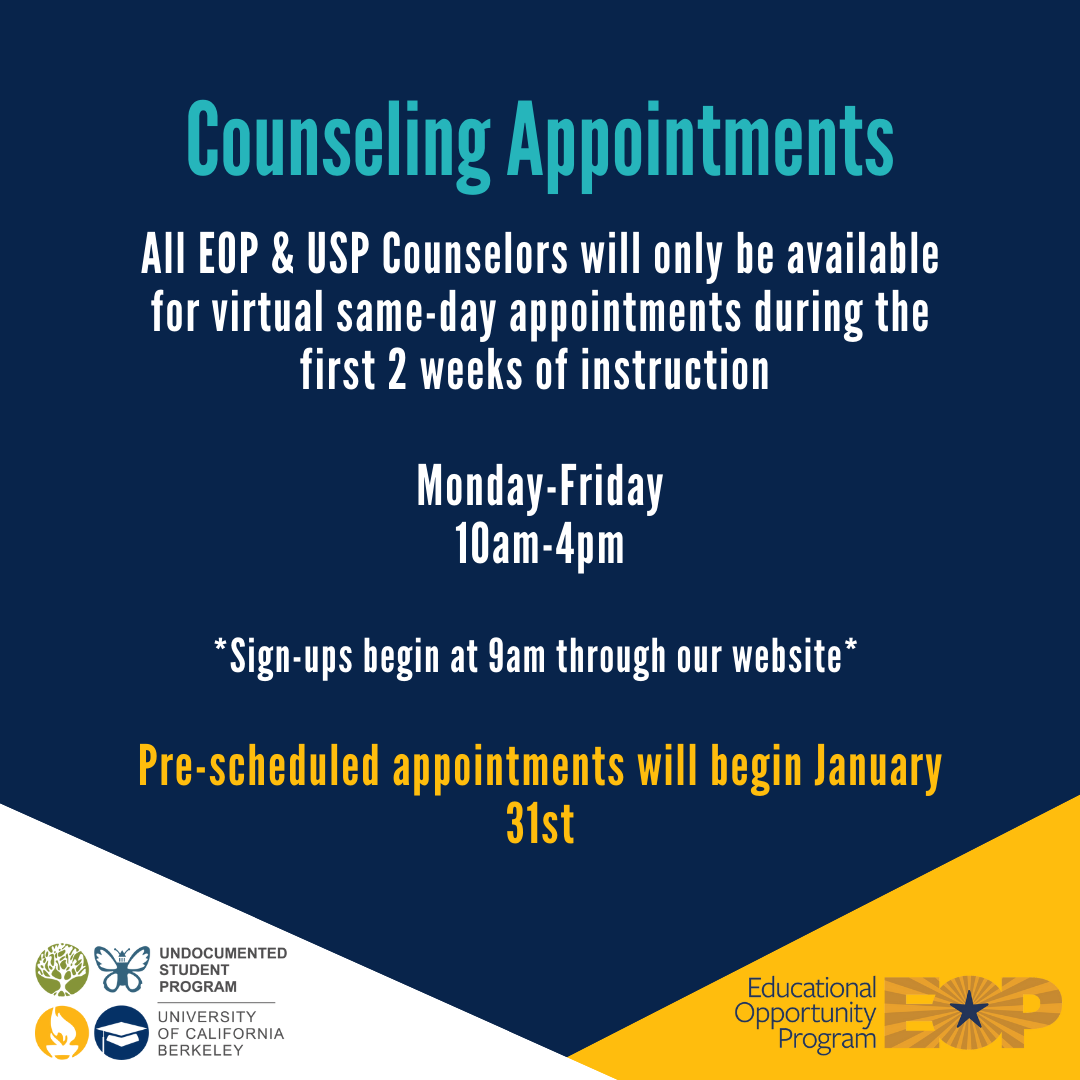 Meet with our team…
We invite students to connect with an EOP Academic Counselor virtually through our the two options below.
Same-Day Appointments
NOTE: New Same Day Appointments become available everyday (Mon-Thurs) at 9am. Please ignore the calendar message and come back tomorrow to check for new Same-Day appointment availability!
Sign-up for a virtual Same-Day appointment using your bCal account beginning at 9am